Who is 5app?
We're a team of digital learning specialists, product designers, UX experts, developers and business strategists based across Europe & South America.
Against a backdrop of remote working & rapid digital transformation, we create solutions for the modern workplace that enable distributed organisations to communicate & engage with their people.
5app was first developed in 2015 to support organisations in measuring & improving engagement with employee communications, knowledge transfer & learning.
Today, 5app is the learning platform that bypasses needless complexity to achieve rapid knowledge transfer with minimal effort.
Sound like something that you would like to be a part of? Check out our career opportunities below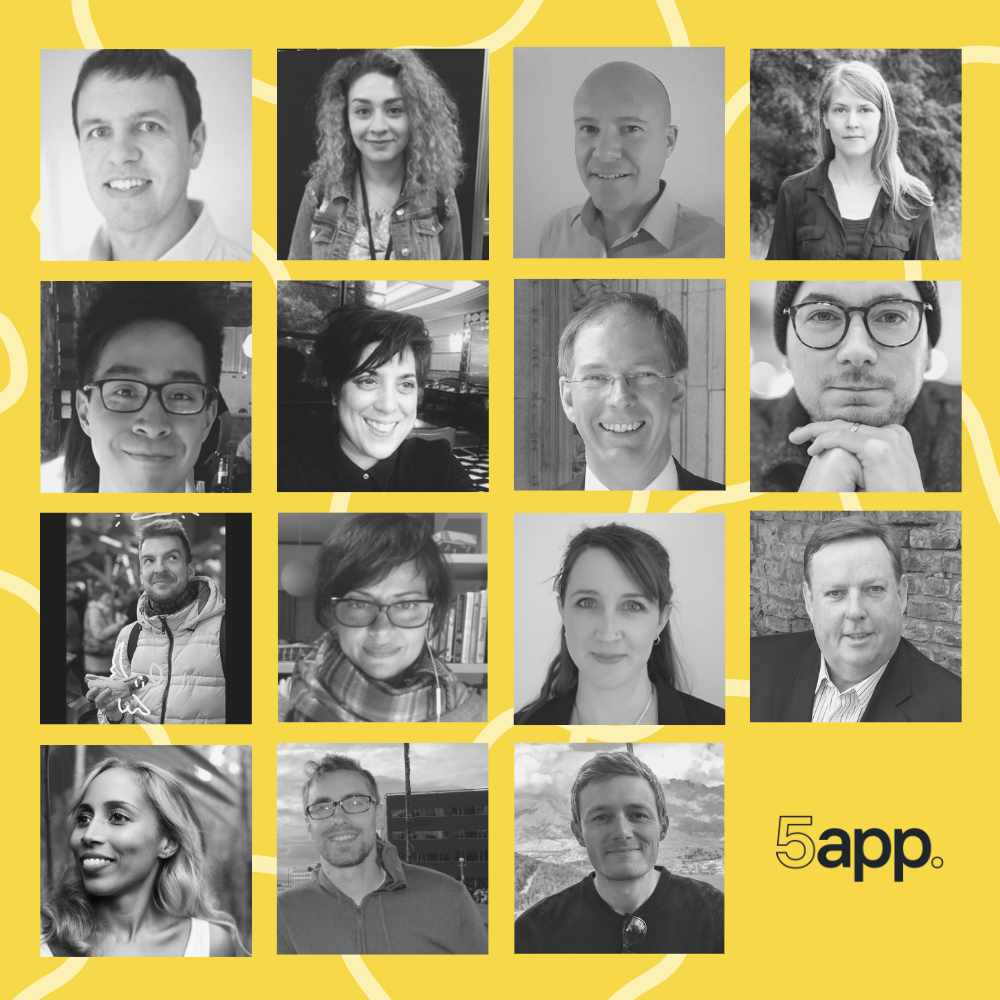 Ethical recruitment policy
Our culture is defined by our people. In the 5app team, we truly value each other, and this means making sure every team member can thrive and feel encouraged and celebrated.
Inclusive recruitment processes are not only vital for business success, they're also an important part of our role in society.
We're working to create an environment that is friendly and inclusive for everyone – and we understand that it's an ongoing process.
We welcome applications from all kinds of people, particularly those currently underrepresented in the tech sector. If you choose to apply for this role, we won't discriminate against you on the basis of sexual orientation, ethnicity, sex, gender, gender identity, age, religion or disability.
Full-stack javascript engineer
We're looking for a full-stack javascript engineer who's experienced with Node, Docker, MySQL, React, Javascript, HTML and CSS.
Does this sound like you? We'd love to hear from you!
MORE INFORMATION
Frontend react developer
Are you a pro at implementing and creating SPA with ReactJS, Javascript, CSS and HTML? We're looking for a frontend react developer with a passion for developing great user interfaces. If that sounds like you, we'd love to hear from you.
MORE INFORMATION
CTO
We're on the lookout for a calm, supportive and collaborative senior technical person to support our development team and help build our overall technical capabilities. Apply today if this sounds like you.
MORE INFORMATION